FMT offers two types of ceramic membrane filtration systems, Ceramem® and Kleansep™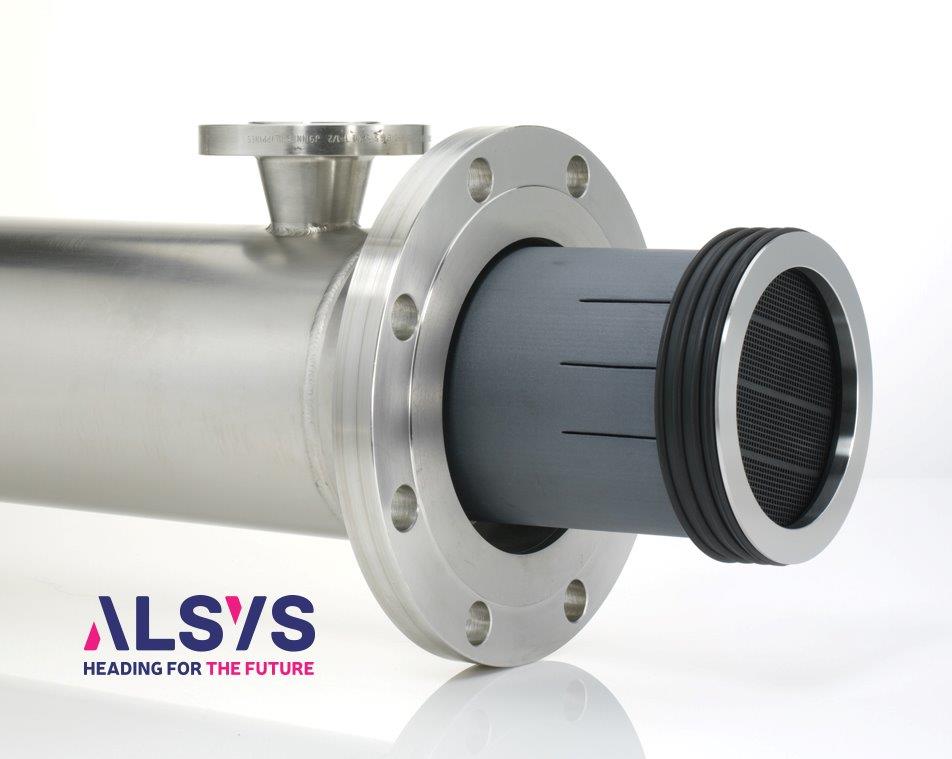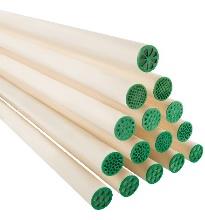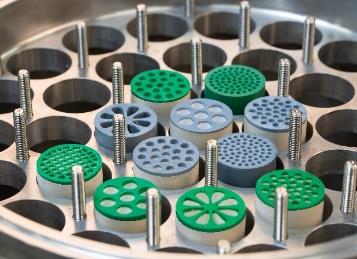 This product line of membranes and modules are large-diameter monolithic ceramic membranes mainly composed of Silicon Carbide. CeraMem membranes have provided a robust solution for water and waste water treatment needs across a variety of industries for over 30 years. Used either in dead- end or in crossflow operation, CeraMem membranes offer a large membrane area in a compact footprint compatible with a wide range of conditions. Ceramem was acquired by Alsys from Veolia in 2017.
Filtration pore sizes to .005 microns (5 nm) are available. This product line covers the MF Microfiltration (0.1 -10 micron) and UF Ultrafiltration (0.005-0.1 micron). In cross-flow filtration mode these systems offer the user a continuous self-cleaning filtration system.
Oil & Gas, Refining and Petrochemical
Produced water: steam flood, water flood, surface discharge, reinjection, reuse

Completion fluid filtration

Sulfuric Acid filtration for reuse

Workover fluid filtration

Disposal well reinjection

Desalter brine

FPSO slop water

EOR fluids

Oil filtration for oil recovery

Solvent Deasphalting

Vacuum Residual Oil Recovery
Chemical Process Industry
Sodium bicarbonate brine filtration

Chlor-alkali brine filtration

Membrane biological reactors (MBR)

Acid filtration for recycle/reuse

Caustic filtration for recycle/reuse

Oil filtration
Environmental
Oily Wastewater Treatment
Primary Metals Industry and Metal Finishing
Heavy metals removal

Oil & grease removal

Dewater spent water soluble coolants and rolling oils

Caustic cleaner and degreaser recycle

Oil filtration for recovery
Marine industry
Industrial Laundry
Wastewater recycle and reuse
Mining industry
Pulp and paper industry
Disaster relief
The Kleansep product line of membranes and modules employ FDA approved materials and are employed for treatment of industrial and domestic waste water, production of chemicals, pharmaceuticals, including treatment of animal feed and human food ingredients. Membrane elements are composed of ZrO2, TiO2, or Al2O3.
Microfiltration (0.1 -10 micron), UF Ultrafiltration (8kD-300kD), Nanofiltration (1kD-5kD). Kilodaltons kD or KDa are approximately equal to molecular weight.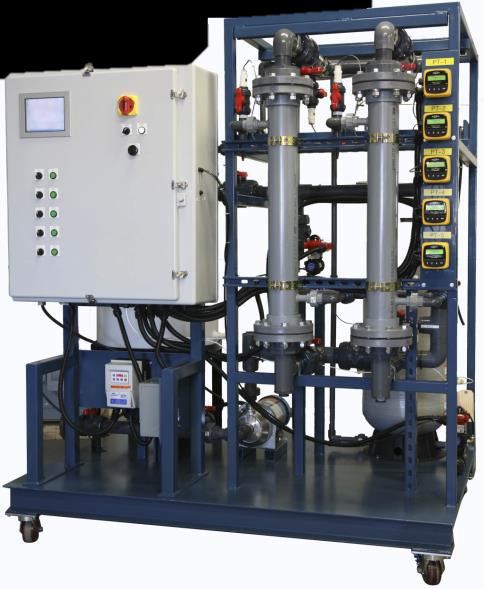 Food and beverage industry
Fermentation broth clarification

Wine filtration

Beer filtration

Recovery of valuable components from food waste

Membrane biological reactors

Caustic cleaner recovery

Natural spring water
Biotechnology industry
Fermentation broth clarification
Nuclear power industry
Skidded pilot units and lab testing are available.

FMT Will Supply Improved Membrane Pre-Treatment to Improve your Membrane Efficiency. FMT Also Supplies And Coordinates Work With Your Current Membrane Provider To Reduce Downtime,
Stabilize Flux

Rates,

Reduce Cleaning Chemical

Requirements & Cleaning Cycles

, and

Extend Membrane Life

. FMT Will Recommend Updated Membrane Technologies and Suppliers That Meet Your Current Needs.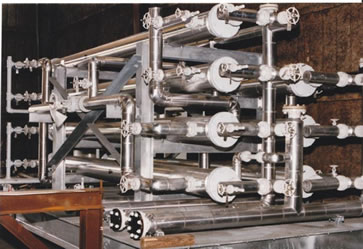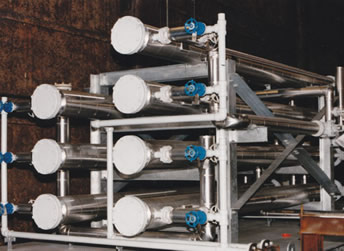 Reverse Osmosis (RO) systems are used for boiler feed water treatment and a host of pharmaceutical, municipal, and other industrial applications. The membrane RO systems are sensitive to contaminants and usually have a pre-filter to protect them.
However, the pre-filter is usually designed as an afterthought instead of as the critical protection device it actually is.

Pretreatment can include more than just absolute filtration including separation processes such as sedimentation, flotation, granular media, pre-coat filters (DE filters) and screening. Pretreatment problems may include hydrocarbons, Natural Oils, Cryptosporidium & Giardia, fresh & seawater mussels, and mollusks in their various life forms.
Inlet water quality is a moving target

, constantly changing and subject to major changes such as construction projects upstream or runoff changes, dredging operations, requirements to totally change feed sources due to aquifer or drought issues. Large surface area filters now exist with small footprints where the efficiency and changes in water source quality can be handled best if considered in the design stage. (See: Industry challenges in water pre-filtration-AFS 2008).
Filters used in refineries and petrochemical plants handle very large volumes of product or processing fluids on a continuous basis. Other plant operations are batch found throughout the process industries. Regardless of whether the process is batch or continuous, on-line time is extremely critical to optimize profitability. Shutting down due to a filtration problem (or any problem) affects bottom line production income by as much as $10,000 per hour or more. Batch operations have more flexibility, but the choice of the filter, its efficiency to perform the required task, and its dirt holding capacity is also a major concern. Potential product sitting in holding tanks that cannot be shipped because the filtrate does not meet Quality Control Specifications can halt production just as in a continuous process.
What do we need from you? Process data and a description of your problem will help. The following form will act as guide.
Filtration & Membrane Technology, Inc.
•

8342 Silvan Wind, Houston, TX, 77040

•

Phone: 713-870-1120

•

Fax: 713-422-2533