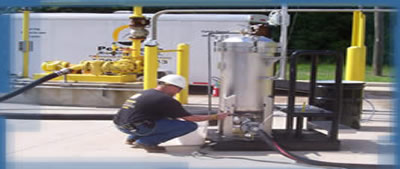 Rental Systems Are Available-Vessel(s) May be Leased With Option To Purchase and We Will Recommend a Filtration/Coalescer and/or Hydrocarbon Removal System to Meet Your Needs, Rental or Purchase. Test it before you purchase.
Particulate Filtration Systems-Onshore/Offshore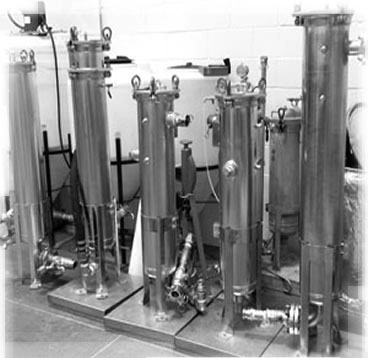 Horizontal Vessels:
Oil From Water Wastewater Rental Units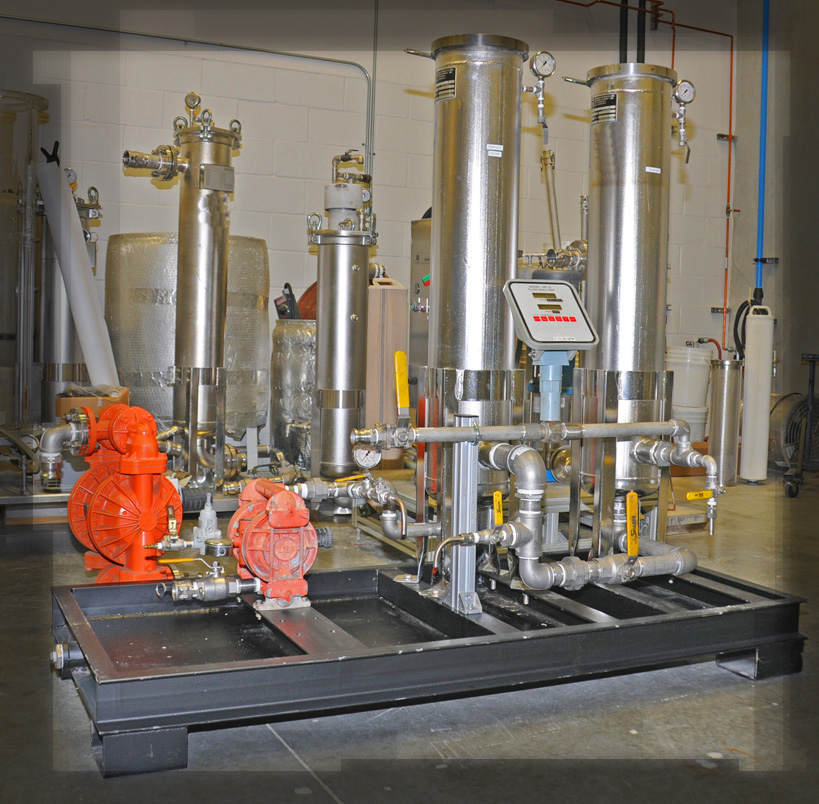 Rent a system to test in your facility. We will design a custom solution for your application.
Rental Of Chlor-Alkali Brine Filter Vessels:
Skidded Filter Vessel Systems, Pleated Filter Cartridges, And Pleated Bag Filters To 0.5 Micron Absolute Rated @ 99.98% Efficiency Are Available For Rent During Plant Startup's, Upsets Or Systems Upgrades For Hot Brine Polishing Systems In Chlor-Alkali Plants. Vessels And Piping Are Fluoropolymer Coated To Protect Vessels/Piping And To Protect Downstream Ion-Exchange And Electrolyzer Systems.
Duplex Systems Offering Continuous Operation Are Available With Flow Rates Up To 500 GPM Per Side Or 1000 GPM Running Both Sides. Dual, Duplex ASME Code Skid Systems With A Pre-Filter Skid and Polishing Filter Skid Offering Up To 500 GPM Continuous Flow Are Available. Lab Testing For Influent/Effluent TSS, PSD, And Turbidity Are Available.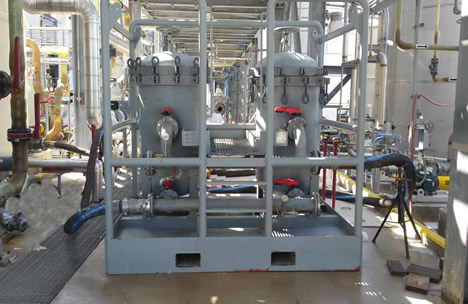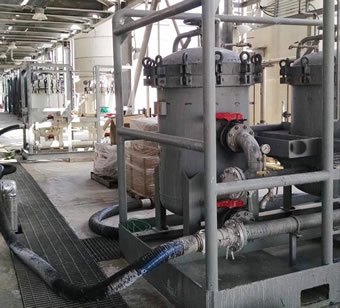 Further Information? Please Call or E-Mail Us
Filtration & Membrane Technology, Inc.
•

8342 Silvan Wind, Houston, TX, 77040

•

Phone: 713-870-1120

•

Fax: 713-422-2533